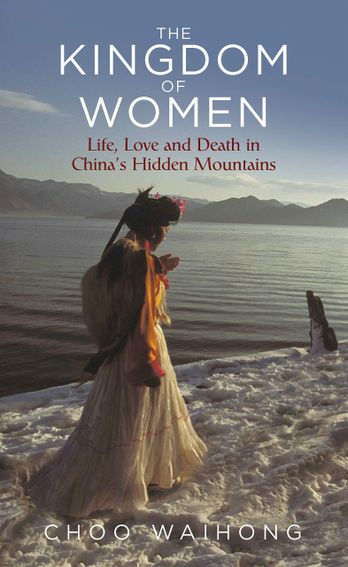 Title: The Kingdom of Women
Author: Choo Waihong
Publisher: I.B. Tauris & Co. Ltd.
Publication date: 2017
Sinopsis: In a mist-shrouded valley on China's invisible border with Tibet is a place known as the 'Kingdom of Women', where a small tribe called the Mosuo lives in a cluster of villages that have changed little in centuries. This is one of the last matrilineal societies on earth, where power lies in the hands of women. All decisions and rights related to money, property, land and the children born to them rest with the Mosuo women, who live completely independently of husbands, fathers and brothers, with the grandmother as the head of each family. A unique practice is also enshrined in Mosuo tradition - that of 'walking marriage', where women choose their own lovers from men within the tribe but are beholden to none. 
book review
While investigating the list of authors that would come to sign their books for Sant Jordi in Barcelona on 23rd April, I discovered Choo Waihong and her peculiar book.
"The Kingdom of Women" is a mixture between a diary and an essay, which begins with the radical change of life the author experienced when leaving her job as a successful corporate lawyer. During subsequent trips searching for her roots, she discovered the Mosuo people, and eventually became the only foreigner who knows their customs thoroughly.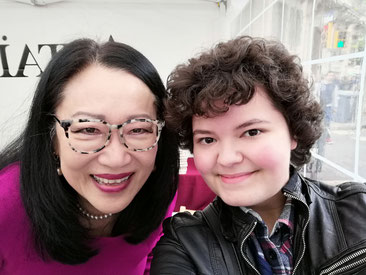 Waihong starts out telling her memoirs from the time she met them to the present day, although not always in a chronological order, and she accompanies her funny anecdotes with brushstrokes about the Mosuo culture. The second half of the book, on the other hand, is much more reflective, as she deeply analyzes their lifestyle.
The narrative style is generally very agile, endearing and fun. Waihong manages to convey to the reader the admiration and perplexity she feels towards the Mosuo, very present in each chapter.
The Mosuo people worship a goddess called Gemu, and have built their philosophy around her. Unlike the ingrained Chinese patriarchy, women grow up in a very positive environment in which they are valued and respected, and where their matrilineal family is the most important thing.
The differences between the majority of the Chinese with the mosuo are incredible. They don't celebrate birthdays, they aren't married... In fact they are free to choose as many lovers (axias) as they want during their lifes. They don't write their father's surname in front of their names, but the name of the house they live in, and the women are in charge of managing the family's income. When making a decision, the last word usually falls on the grandmother, the head of the family.
Waihong explains that regardless of their matriarchy, Mosuo women have devised a world based more on gender equality. In their social interactions, she sees many examples of a power structure much more balanced than a patriarchal scenario.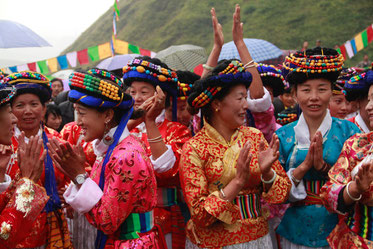 Waihong also describes Mosuo women as strong both physically and spiritually and Mosuo men as respectful, considerate and very virile people.
Despite his dominant macho appearance, a mosuo male does not avoid his softer, feminine side.
Unfortunately, Waihong's conclusions aren't very optimistic... the Mosuo lifestyle is disappearing due to the increase of tourism, new technologies, the temptations of capitalism, prostitution, drug trafficking...
It is a real shame that their millenian principles are extinguishing in a few decades... but if anything lasts forever, it would be the irrefutable fact the Mosuo have shown us: it is possible to build an alternative society model as exceptional as theirs.
This has been one of the most interesting books I've read so far this year, and I encourage you not to miss the opportunity to enter this exciting kingdom of women... I give you my Mixa's word that it'll surprise you!
Mx
---
---